What does Runcible Offer?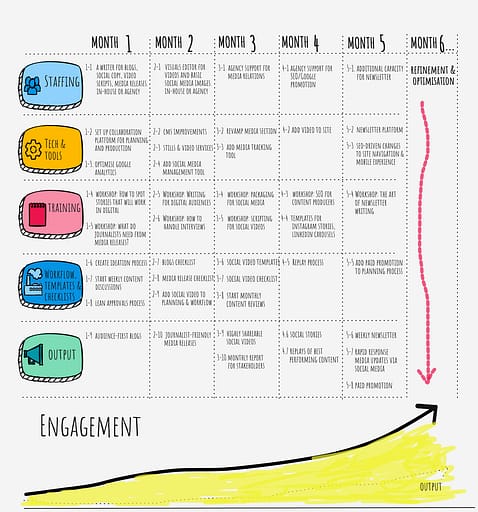 Runcible Content's consultancy services are based on lessons learned during the rapid expansion of the World Economic Forum's digital audience from 2015-2020. During that time:
Website visitors rose 1000%
Social network followers climbed 500%
Social videos were launched and went on to generate billions of views.
Behind that success was hard-nosed, audience-focused, data-driven process re-engineering. And now I've refined the approach with other purpose-driven organisations over the past two years.
The Runcible approach is to build strategy, operationalise production, and transfer skills. The aim is to set you on the right path and give you the systems and skills to sustain improvements.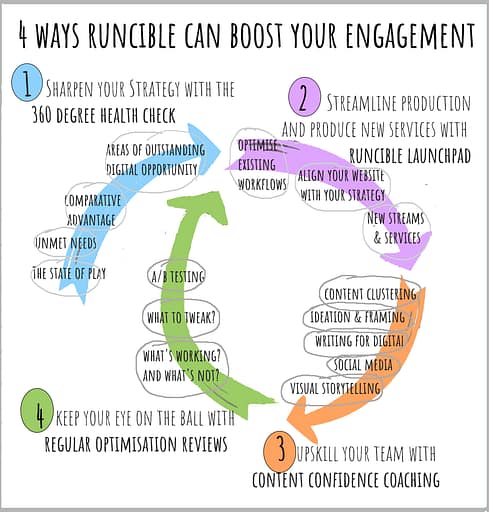 All Runcible consultancy work is bespoke, but it draws on one of four types of advisory work:
The 360-degree health check: a comprehensive review of where you are with digital engagement and where you could/should be.
The Runcible Launchpad: A framework for getting new services and streams launched and set on a growth path.
The Regular Content Review: In-depth monthly or quarterly analyses of what's working, what's not, and what needs to change.
Content Confidence Training: Workshops, team coaching, one-to-one mentoring, and workflow support to ensure your team has the skills to squeeze maximum engagement value from your content.
What Makes Runcible Unique?
Simplicity: Digital media can be complex. But it isn't rocket science and Runcible works hard to help you zero in on the things that really matter.
No Channel Vision: Networks like Search and Social need to be at the centre of your strategy in addition to your channels. Most organisations treat them separately and that's a big miss.
A systematic approach: Because this world never stops changing and the prizes go to agile teams who recognise that time spent optimising content and how it's produced is time well spent.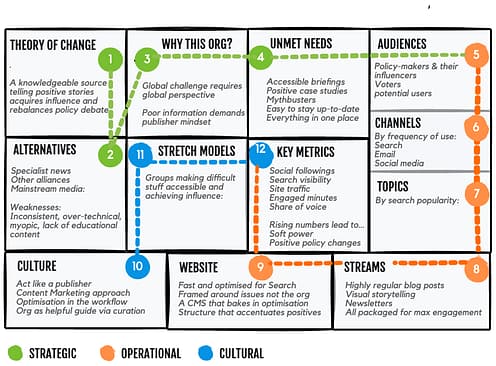 This Much I Know
Audiences grow when you put users first
Organisations love complexity, users crave simplicity
Winners know that networks matter as much as channels
Communications teams love 'messaging', users love stories and answers to their questions
The devil is in the data: no one takes engagement metrics seriously enough
Digital media is a complex system; it requires systems thinking and an acceptance that you can't explain everything
Deep down, you already know what works