What is Content Marketing?
The basic idea behind content marketing is that the best way of building an audience is to provide it with useful information that will cement you in their minds as helpful and to indirectly promote the usefulness of your products or services.
It has become an extremely powerful strategy online but the practice is centuries old, as detailed in this infographic from the Content Marketing Institute (which is a piece of content marketing in and of itself!)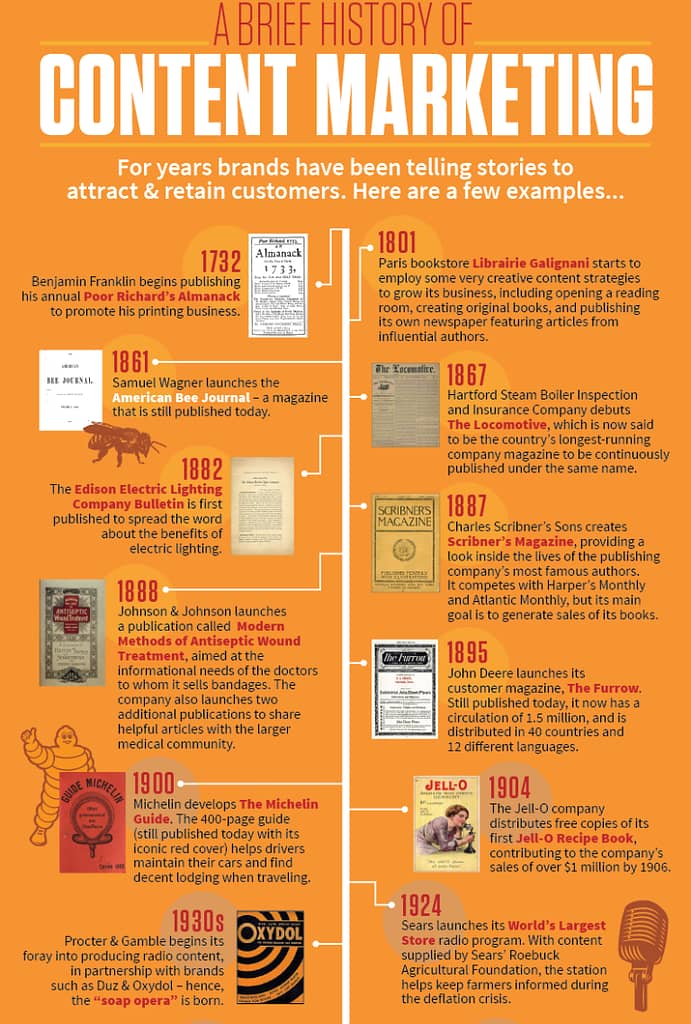 How widely used is Content Marketing?
According to a mammoth survey of surveys by AHREFs, Content Marketing is a majority activity with returns above that of direct marketing:
Ubiquity: 81% of marketers view content as a core business strategy
Efficiency: Content marketing generates over 3x as many leads as outbound marketing and costs 62% less
Intensity: 51% of the businesses that invest in content marketing publish content every day
What are the key elements of a Content Marketing strategy?
The biggest challenge is attitudinal: to overcome the natural instinct of an organisation to promote itself first. The smartest operators park their corporate egos and think hard about what their target audiences need that the organisation could help them with. That is simple to say, much harder to do.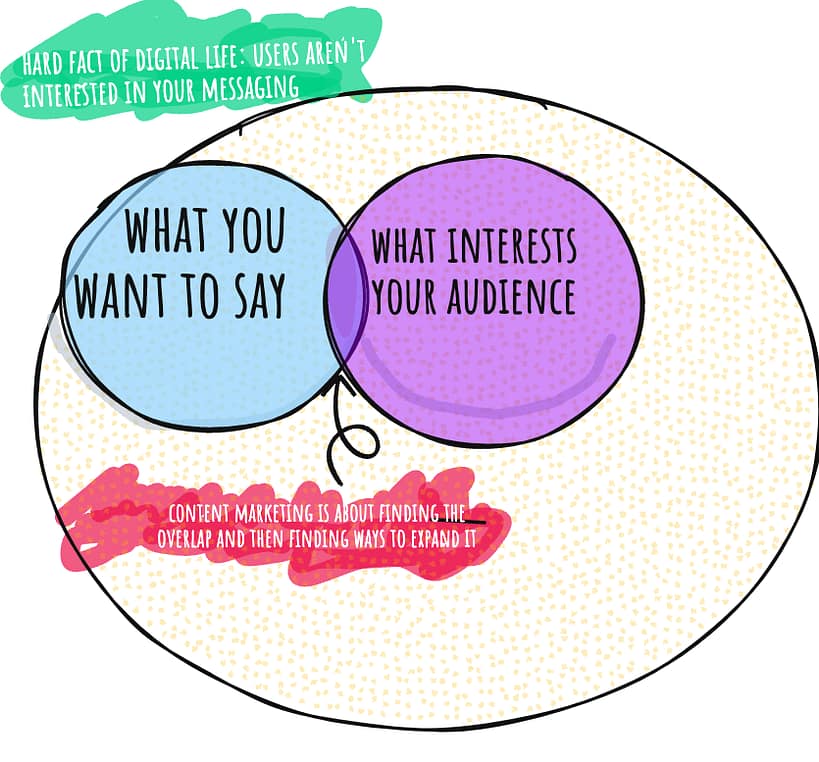 2. Developing a sense of who the audience is, where they spend their time, and what they are interested in
3. Creating your own persona – every individual and every organisation has a digital persona. Everything digital sends some kind of signal to the user about what the entity is and what its intent is. Understanding this is crucial to creating content that resonates with real people.
4. Create useful content. Once the first three steps are in place, you can then start thinking about content that would work for your intended audiences.