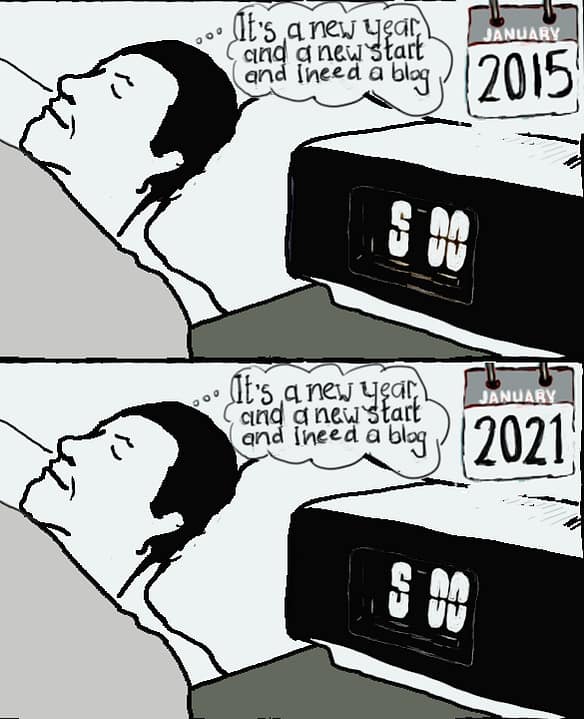 At the start of 2015, I was about to leave Reuters and set myself up as a consultant on digital media strategy. I created this blog as a place to collect my thoughts on how content needed to adapt to how information flows were changing. I even wrote a couple of posts. Then I got offered a job at the World Economic Forum in Geneva and promptly forgot all about it.
Six years later, I've finally set up the consultancy and, because it does so well for SEO, this morning I went to set up a blog on WordPress, only to be told I already had a site. So that's one less thing to do!
Looking back at the first post, it is quite striking how little my thinking has developed. In fact, there isn't a word I'd change. The only difference now is that I tried out all those ideas at the Forum and boy did they work well! No sense in being humble about this. Here's what five-and-a-half years of intense reframing, experimenting, and optimising achieved:
weforum.org site visitors up 900% to more than 5m/month
Social network followers up 400% to 25 million (including a surprising 1.5m on TikTok)
Social video views of more than 3 billion
At the end of the day those are just big numbers. What really matters is the 'soft power' they've brought in their wake. The familiarity with Forum digital content, in particular the short-form videos, has not only brought in a large and young new audience, it has also positioned the Forum as a highly effective digital communicator and therefore worth partnering with. That's meant many, many more job applicants. And it's also meant many more offers to partner.
As I think about the new consultancy work, it is also striking how few organisations have moved to really understand and harness these new digital forces. That's where I'm hoping to help out.