Runcible Content
Answering the key questions that will unlock your Areas of Outstanding Digital Opportunity

Digital Strategy
Identifying the fundamentals that will super-charge your digital engagement

Content Launches
Help with defining topics, formats, ideation, and efficient workflow
Skills and Coaching
Equipping teams with the skills and confidence to produce content that pops
Audience Building
Identifying the metrics that matter and creating processes to continuously refine formats and workflows Digital Strategy
Runcible's 360-degree health check helps you identify your Areas of Outstanding Digital Opportunity:
Unlock the power of the expertise within your organisation
Align your output with users' needs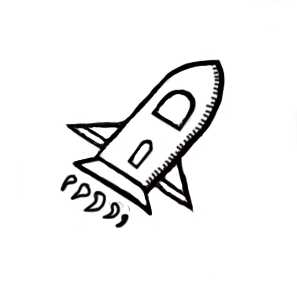 Content launches
The Runcible LaunchPad guides you from conception to take-off, including content prototyping, optimal formats, workflow and process
Blog series
Social media launches
Social video and podcast series
Skills Coaching
Runcible's Content Confidence Programme of workshops, one-to-one coaching, and workflow support helps you fill the skills gaps and build digital capacity for the future.
Writing for Digital: How to Put the Audience First
Social Media: Creating Social Posts That Pop
Highly Shareable Video: Framing, Scripting, and Tagging to Ensure Your Work Gets Noticed
audience development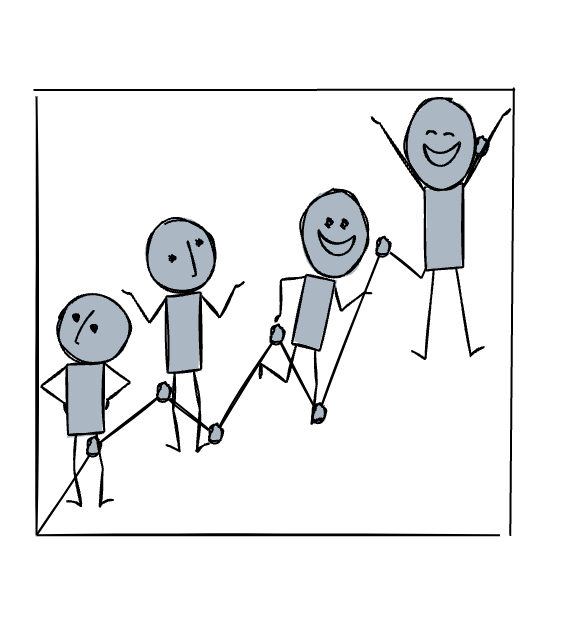 Audience Development
Runcible's Forensic Content Reviews work because producing content is only half the answer – making it visible to Google and Social Networks is just as challenging and needs to be part of your culture.
Regular content reviews to identify what's working and what's not
Targeted pilots of new engagement tactics
Review of effective tactics employed by peers
Sharpening the whole team's awareness of effective engagement tactics
WHAT CUSTOMERS ASKED, HOW RUNCIBLE ANSWERED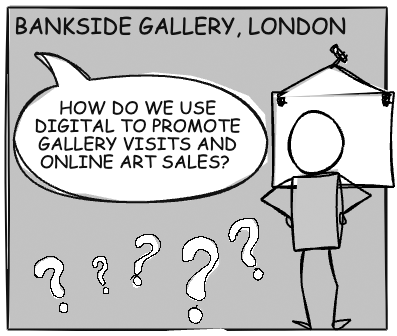 Doubling down on core strengths of education and accessibility
Strategy: Refocus on affordability, how to build a collection, and artists describing their work
Launches: Platforms with e-commerce potential: TikTok, Instagram
Audience Development: Newsletter Optimisation, SEO for pages and posts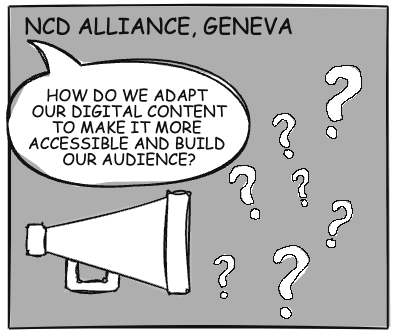 Balance raising awareness of world's biggest killers with hope from success stories
Digital strategy: Target those living with noncommunicable diseases
Launches: Videos highlighting successes, audience-first blogs, podcasts
Skills coaching: Social Media Posts That Pop, Writing for Digital, Highly Shareable Video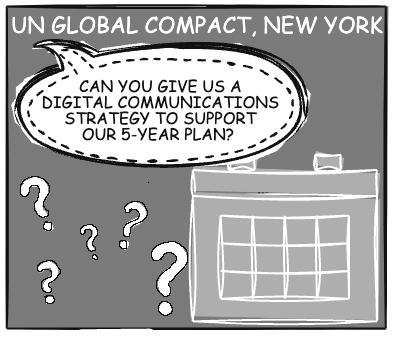 Creating a global community of corporations sharing best practice
Digital Strategy formation:
Establish what' needs fixing via interviews with Leadership, Staff.
Survey state-of-the-art digital engagement by similar organisations.
Identify UNGC's areas of outstanding digital opportunity and create a framework for seizing them.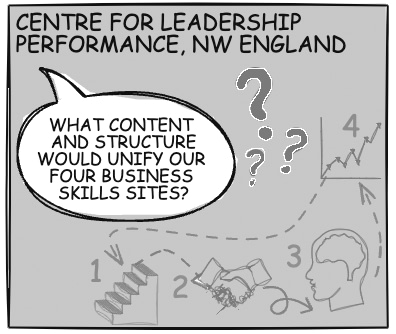 Reframe the programmes as stages in Lifelong Learning
Digital Strategy: Specify a single site around the unified hook to minimise maintenance, maximise Google visibility
Skills Coaching:
Social Media Posts That Pop
Writing for Digital
---