Make sure you're using the right keywords
Write an SEO-friendly headline before you start
Target the optimal length
Write a smart 'standfirst'
Set the agenda with your first paragraph
Exploit subheadings' growing role in search
Add visual elements to raise your quality rating
Use internal and external links to make life easier for readers including the algorithm
Make yourself look good on Google Search Results Pages – metadata and tags
Get your site to promote the piece
The importance of simple SEO cannot be overstated. Most people publish content without thinking very much about potential readers. Which represents a host of lost opportunities. One study suggests that over 90% of pages get no search traffic at all!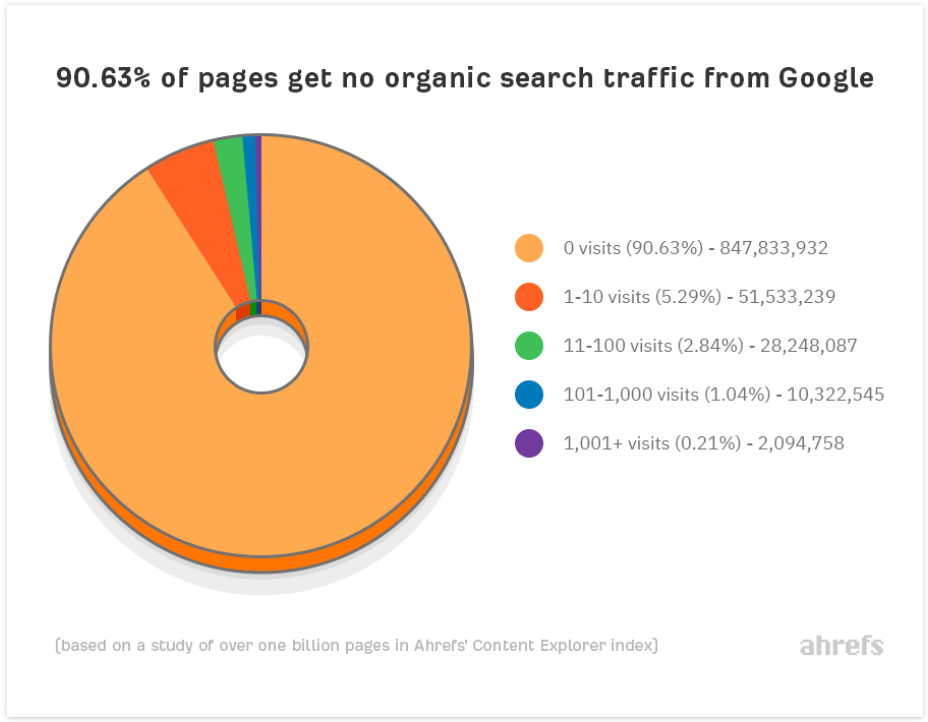 But what if, like the sharpest publishers, you knew that the Google algorithm was your most important reader? What would you do then?
Search Engine Optimisation is an enormous topic. But there are a few really important things to get right, and this guide identifies ten simple tactics to maximise your visibility to the algorithm.
Before you write your piece
1. Make sure you are using the right keywords
The first thing to do is to develop perhaps three keywords that best describe your content in the terms Google users are likely to enter into search boxes. It's also very important to check what related topics are most interesting to users – these might inform how you develop your story idea. The following steps should take you no more than 5-10 minutes. 
i) Create a starting point by writing down three keywords you think characterise your piece
ii) Clear your browser history so that Google search results aren't influenced by your previous activity and enter those three words.
iii) Review the results. The dropdown shows you the top related searches. And the box on related questions will give you a good idea of what is most interesting in this area. Think about the words and phrases used in these top results – is there anything you now want to change in your keyword list? Are there any related topics and/or questions you should include in your piece to maximise the audience?
iv) Search again with your amended keywords (you could increase the number to 4 or 5) and repeat the process until you are comfortable incorporating all the intelligence you can get from this research.
Optional
v) Check Google Trends if you are unsure whether different words might be more popular, e.g. 'crypto' vs 'cryptocurrency'.
vi) Once you've finished your piece, check the most common words you have used in your text. If you are using a modular CMS like WordPress or Drupal, then your SEO add-on may have a simple way of doing this (Yoast SEO premium includes this under 'insights') or you can cut and paste your text in a google doc and use the 'world cloud generator' under Extensions, or you can use a free online tool like databasic. If there are major discrepancies with your keyword list, change the keywords or revisit your text.
2. Write an SEO-friendly headline before you start
Write this before you start your piece using keywords you found in your research.
Keep it short – Google will only display 55 characters.
Pay attention to the tension between SEO and intriguing headlines (see NPR guide). WordPress and some other CMS's allow you to create a different headline for Google (the meta title) than the one you show on your site (see 9 below).
Use a headline-optimiser. There may be one in your CMS, but if not, you can use one of the following to experiment with different approaches to find the most clickable, visible title: 
Sharethrough (free WP plugin)
CoSchedule (free WP plugin)
Content Row (not sure there's a plugin)
Google the headline. Do the results use language or questions worth adding?
Writing your post
3. Target the optimal length
Google is looking for signals of relevance and signals of quality. And one signal of quality is the length of your piece. There is a widely held view that short is best. But if this was ever true, it certainly isn't now.

There's no golden rule; analyses of top search results suggest a figure of 1500-2500 words. But it depends on the topic. A good rule here would be to aim for at least 1500 words unless the piece is the answer to a very simple question and other top results are also short.
4. Write a smart 'Standfirst'
This is the text between the headline and the story's start. Web-native news sites use this for bullet point guides to the story's main points. But if too many topics are mentioned, it will defeat the purpose.
5. Set the agenda with your first paragraph
Make sure it sets the agenda of your post and don't try anything clever like a 'delayed lede'. Remember, Google is trying to identify what your content is all about and you will confuse it if you start with a tangential detail rather than the post's main points.
6. Exploit subheadings' growing role in Search
These are used by Google as signals both of meaning (mini-headlines and answers to specific questions) and of quality (the reader experience).
People tend to scan text before deciding to read a full piece. Subheadings provide mental rest points and definitely improve the mobile reading experience. You must avoid 'keyword stuffing' but mentioning your keywords in subheads is a good idea.
Google's quest to provide high-quality answers to searchers' questions makes it increasingly likely to link to paragraph-level content in search results. This is perhaps the case now in 10-20% of searches and is likely to become more widespread. This makes it all the more important that you signpost the content of sections of your post using subheadings. The technical name for these in content management systems is H2 tags.
In the same way that the main headline is ideally the answer to a question, the sections of your post should also be answers to questions.
When writing in your CMS use the H2 tag for subheadings.
7. Add visual elements to raise your quality rating
Google sees the presence of an image as a sign of quality. It doesn't distinguish between photographs and charts, tables or other graphics. So use these as creatively as you can. But add images with care:
Be careful not to slow down your page with a large image file. A rough guide would be to keep your image size below 100kB.
Google focuses on the 'alt text' field in your CMS. Try to link this to the main keywords/topics of your piece.
Save your image with a readable file name
8. Use internal and external links to make life easier for readers (and Google)
Sites thinking hard about satisfying users' needs make things easy for them by linking to other pages (internal or external).
Google uses links as a signal of quality. And Internal links are also used by Google to assess which pages you think are most important (see 10 below).
9. Make yourself look good on Google Search Results Pages
These aren't used directly by Google as ranking factors, but they are critical to your
clickthrough rate on search results pages that can later affect that ranking.
i) The meta title: The page title appears as the clickable headline on a search results page. It should include your keywords.
ii) The meta description: This isn't used directly by Google as a ranking factor, but it does act as your advertisement on Google search results pages (and when shared on social media sites). Use a maximum of 140-150 characters and all your keywords.
Post-publication
10. Promote the piece on your site
Provided your site has an up-to-date sitemap, Google will naturally index your piece on its regular crawl. However, the value the algorithm places on your new piece will be critically influenced by links to it. Over time, you hope that other sites will indeed link to it. But Google is also interested in what importance your site places on this new piece. So for maximum visibility get it placed on the homepage and/or relevant section pages. In addition, link to it from other related articles that generate significant traffic.